Go back to other news
25 January 2022
The individual power to effect positive change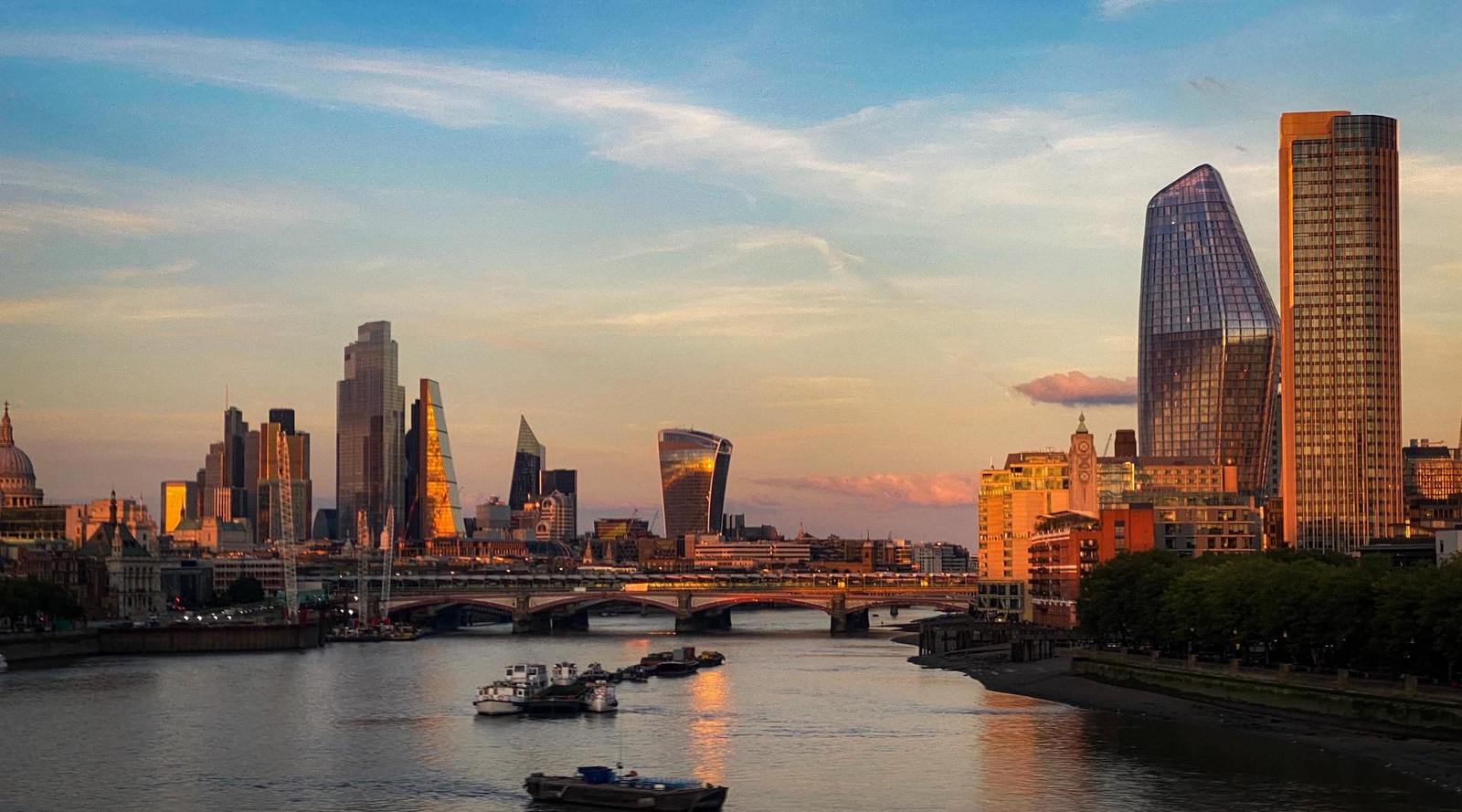 Positive change in 2022. There's tangible evidence to give us cautious optimism, and perhaps most importantly in The City, key upcoming events that give us a direct influence over the direction of that change as well.
As I sit down to write this, the sun is shining encouragingly through the windows. Thus even pathetic fallacy seems to be in line with my strongly held conviction that positive change is on the horizon.
While December 2021 officially marked the gloomiest December since 1956, light is rapidly returning and daylight hours are noticeably longer. You too might have noticed spring bulbs beginning to pop their heads above their earthy parapet and even heard a few little birds urging Spring into existence.
It's not only these annual symbols of hope and regrowth that fuel my belief in the advent of positive change in 2022. There's tangible evidence to give us cautious optimism, and perhaps most importantly in The City, key upcoming events that give us a direct influence over the direction of that change as well.
More importantly, there now seems to be a palpable collective appetite to move forward into the light.
Covid is evolving
While it's appalling when any lives are affected by or lost to Covid, Omicron has shown itself to be more infectious but less deadly than its predecessors. We appear to be moving from a pandemic to it being endemic, which has largely been the hope for scientific expectation. Omicron's most serious risk seems to be towards the unvaccinated - a trend that was recently affirmed by Dr. Mike Ryan, director of the WHO's health emergencies programme.
The good news is that all this heralds a tentative path forwards… that of actively coexisting with the virus. The trickier element it continues to present governments, businesses and individuals with, is the unenviable debate on how to honour a citizen's legitimate right to be protected from harm at work and in public spaces, whilst simultaneously respecting an individual's right to refuse vaccines.
The economy is growing
Economically, there are also reasons to be encouraged. The UK economy has grown beyond expectation over the last quarter, and unemployment did not escalate to the previously feared levels, thanks in no small part to the Furlough Scheme and the endeavours of business owners and their teams.
A few of the standout stats include:
Unemployment rates in the UK went down to 4.1% by the end of 2021, almost matching its pre-Covid level.
Interest rates have remained historically low at the moment
The Office for National Statistics said GDP expanded by 0.9% between October and November last year - surpassing pre-Covid levels.
Our individual influences on positive change
It seems to me that there are two significant things that drive positive change:
Strong leadership
Individual choices
The importance of leadership
Leadership comes in a number of different guises, but at every level, it's essential. With the Queen's impending Platinum Jubilee beginning next month, perhaps she is one of our finest examples of leadership. Who could forget the image of a masked woman grieving her husband of some 73 years, alone in the pew at St George's Chapel, still leading by example, even in grief.
We see leadership in governments - sometimes more than others - and that too has a profound impact on how we move forward. Despite some of the other goings on, the UK government's decision not to lockdown over and after Christmas seemed to be led by the data in front of them rather than a reactionary choice based on past events - something that many businesses will have depended on.
Now, the government's decisions around regulations and managing UK debt will be amongst the most economically critical. In April last year it was confirmed that the Government borrowed £303 billion (14.5% of GDP) in 2020/21 - a peacetime record.
The current buoyancy of the UK economy and its future must also be credited to our business leaders, not least in the City of London. Now, they too face significant decisions about vaccination, supporting members of staff and navigating the changing world of work, whilst accepting that Covid is not gone, but is being managed.
Then there is the leadership of celebrities and influencers. Perhaps a notable example lies with Novak Djokovic and his vaccine saga in Australia this month. Is he the sort of leader who's good for tennis? His main sponsor, Lacoste, is set to review their position.
Individual decision making
For all the importance of leadership however, most leaders have a mandate to make decisions because other people have given it to them. Business leaders have power because their teams and their customers uphold it. Governments have authority because the electorate gives it to them. The actions and opinions of celebrities and influencers matter because their fans and their sponsors bestow it upon them.
But individual decision making has enormous power in itself. Even when it doesn't always seem like it, our personal decisions are the ones that ultimately make the world go around. We saw it before Christmas when the fear of spreading infection and an impending lockdown saw many individuals make sensible personal choices to protect themselves, their loved ones and their businesses without government diktat. We 'self regulated' and in doing so we protected many others, including those beyond our immediate sphere. Ultimately, that has helped protect the economy and the NHS as well - such is the circle of pandemic life.
Of course, one of the most powerful ways we exercise our individual choice is through voting for our future leaders. It's a chance to put our opinion forward and let it find its place in the court of collective opinion and in an environment where action can directly be taken on our behalf.
One such opportunity to affect positive change this year will be in the City of London's Common Council elections in March, subsequently in some Aldermanic elections, and in June for the City's Sheriffs. As you may already know, I propose to stand for non-Aldermanic Sheriff, and to date I have been truly honoured by the exceptional level of support I have received for this endeavour.
I firmly believe in the democratic process. Indeed, I believe it's both the honour and privilege of those elected to positions of leadership to act on behalf of their community, and I don't think there's any community as inspiring as that of the City of London.
SIGN UP TO REGISTER YOUR SUPPORT