Civic
Andrew is a Freeman of the Cities of London and Glasgow and, during his 25 years as a Liveryman, has contributed significantly to the life of the City of London. Central to this has been a number of civic and livery roles. He is:
A Past Master of the Worshipful Company of Marketors
Former Junior Warden and now Court Assistant of the Worshipful Company of World Traders
A Liveryman of the Worshipful Company of Stationers and Newspaper Makers
A Court Assistant of the Worshipful Company of Glaziers and Painters of Glass
A Past President of the Aldgate Ward Club, and member of the Governing Body of the United Wards Club
A member of the neighbouring Ward of Cheap Club
A Council member of the London Branch of the Royal Society of St George
A member of the Guild of Freemen, and the City Livery Club
An elected member of the Livery Committee from 2016 to 2022
A former member of the Lord Mayor's Big Curry Lunch Committee
A board member of the Lord Mayor's Appeal Funding Board, helping to serve the community in the City of London and beyond
A member of the Becket Pageant Committee
Official Supporter of the Livery Climate Action Group - helping Livery Companies and Guilds manage their impact on the climate and environment.
International ambassadorial role
Between 2017 and 2022 Andrew has been Chair of the 15-strong Financial Services Group (FSG) of Livery Companies who assist the Lord Mayor in his role as an international ambassador for the financial and professional services industries of the City. He demonstrated his diplomatic skills by receiving overseas delegations to the City and leading outbound delegations.
With such extensive and high-profile civic and livery positions to Andrew's name, few people have contributed as much to the community of the City of London.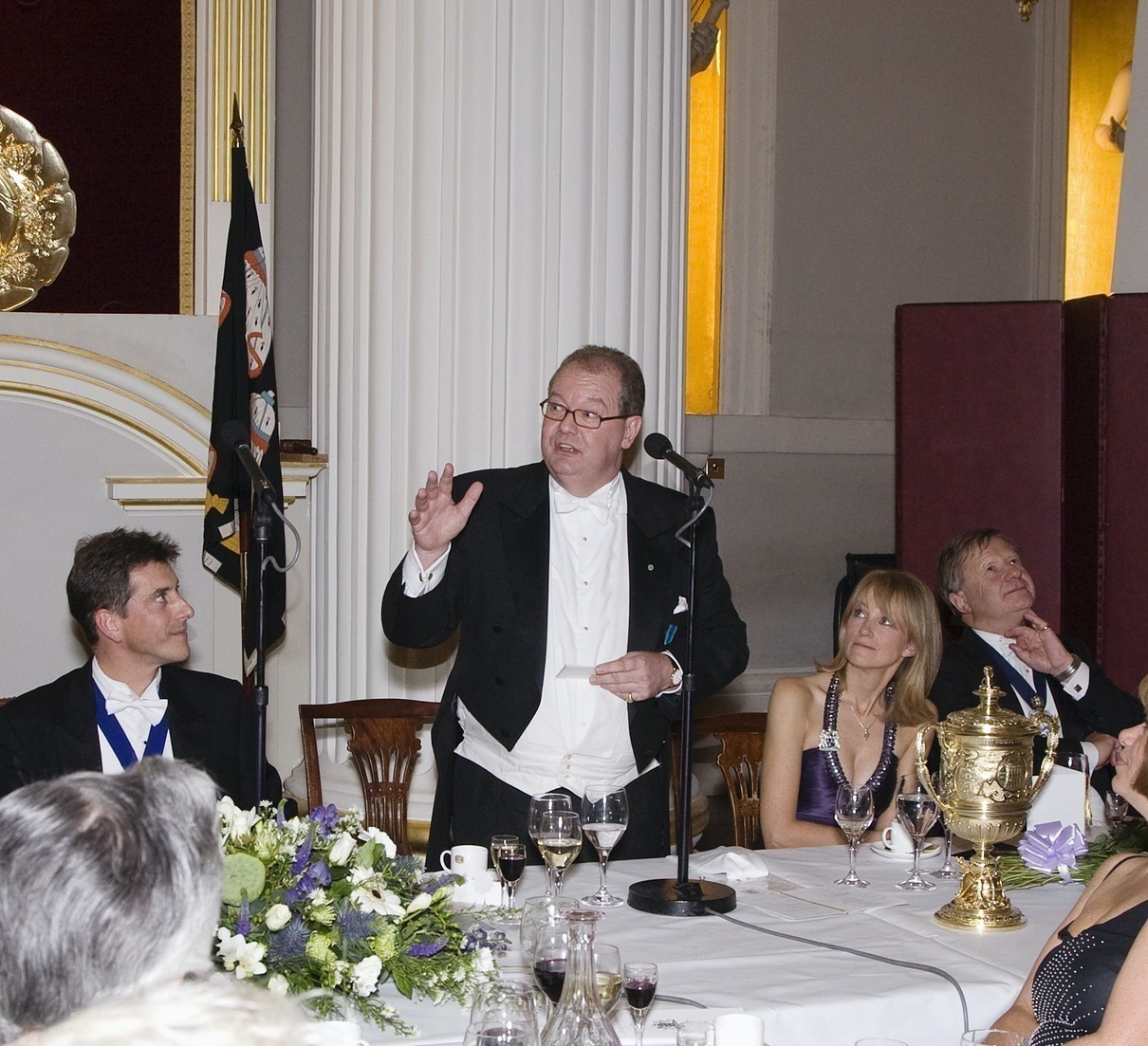 'Andrew is a tremendous supporter of both the Livery and City organisations; I cannot remember another non-Aldermanic Sheriff having this depth of experience.'
Dr Trevor Brignall, Master Elect, The Worshipful Company of Marketors