Go back to other news
06 February 2023
"It's attitude, not size, that matters"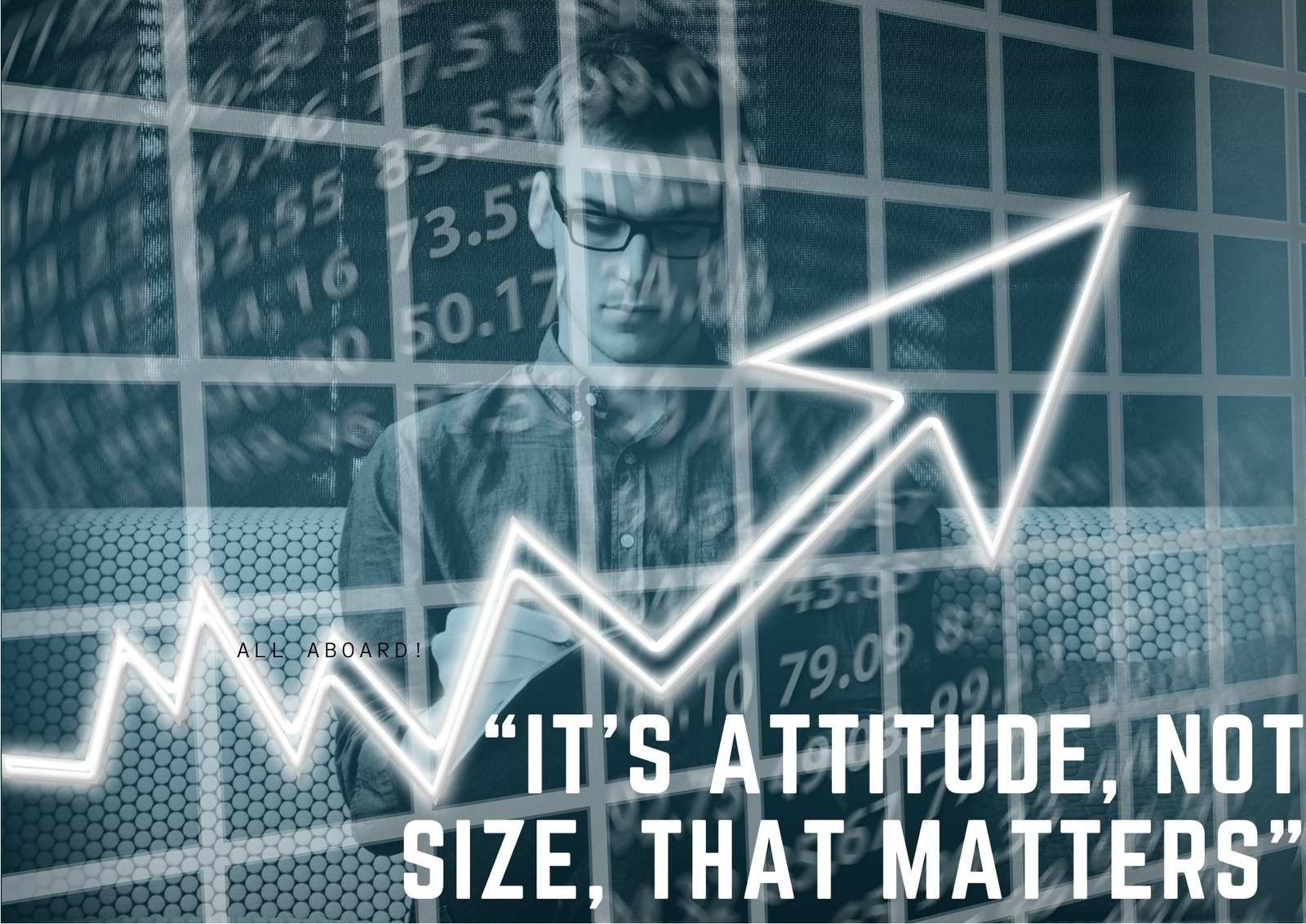 99% of all businesses in the UK fall within the definition of 'Small and Medium Sized Enterprises' (SMEs). Employing under 250 people, turning over less than £36m and having gross assets of under £18m is a definition, but not a defining characteristic of success.
SMEs, often entrepreneurially led and having development and funding issues of their own, are the major source of innovation and growth in the economy. What makes them tick? How can they be helped to be more successful?
Sheriff Andrew Marsden is very committed to raising the profile and understanding of the needs of SMEs this year and held a session to discuss the SME Sector.
The guests at this special event were all people directly involved in SMEs - as either successful owners or sellers, or the professional community that serves them - VC specialists, SME corporate finance specialists, SME development specialists etc - were asked to reflect on what is now required to achieve success, in order to enable the Corporation to benefit from their experience and to understand how it can foster better relationships with such businesses in The City of London.
Here are some of the key findings from the session:
1. To begin with, everyone agreed this area was 'a definitional minefield'. In practice, the term 'SME' (See definition above) is far too wide to be of practical use in helping its sub-sectors:
SMEs…
99% of all enterprises in the UK fall within the SME definition.
In 2022 there were 5.5 million SMEs operating in the UK.

25m are Micro-sized Enterprises (between 1-9 people)
217k are Small Enterprises (between 10 and 49 employees)
36k are Medium sized enterprises (50+ employees)

Collectively they employ 48% of employees and account for 41% of turnover.
The average turnover for SMEs is £703k
15% are led by women, and 5% by MEG individuals
"Utilise the ethnic talent. In The City 45% of the workforce have an ethnic background and 38% were not born in UK. There's also huge diaspora, like the Scots to be helped."
In fact, Micro-Businesses dominate the sector:
The number of Micro Businesses in the UK grew by 34% between 2010/20
More than half new enterprises are sole proprietorships or microbusinesses with no more than two employees
Micro businesses – the general statistics:
The average turnover is £287k but

One in five (18%) operate on a turnover of under £50,000 pa
However, 24,000 have a turnover of more than £1 million – showing success is not necessarily tied to size

London has over 400k micro businesses, accounting for 18% of the UK total
There are 17,000 micro businesses in The City of London
London's micro businesses grew in number by 62% in 2010/2020, the highest national increase
London has the highest proportion of micro businesses among all regions, with 91 per cent of all enterprises having under nine employees
Recommendation - "Advice and Help in The City needs to be Sub-Sector Specific, and probably needs to be based primarily on Micro-businesses"
Micro businesses face very different problems to larger businesses:
Strategic Inputs are lacking
Funding and support needs
Marketing and communication capability
Employment and HR capabilities
and having the capacity (people and time) to deal with the wider, mainly external, issues (eg sustainability, ESG issues, EDI etc) often needed for business pitches
Strategic inputs


'It's a very lonely place as head of an SME'
"Typically, SMEs lack strategy discussion, and the CEO lacks the people around them necessary to have them"


"In 50/60% of cases their business becomes their own identity" resulting in a lack of real context and strategic direction
"There are typically two sorts of SMEs"
"A great many SMEs are run for 'lifestyle '…


…whilst some want to genuinely grow a business and, perhaps, sell it"


"SMEs should be honest with themselves about why they are in business? To keep growing business and profit, perhaps to sell… or just for lifestyle."
"If it's a "lifestyle" business, which won't typically be sold, then it's all about what the owner gets out of the business – about ENJOYMENT, nurturing and satisfaction. They should not feel guilty about not wanting to chase money."
If it's a business which it is hoped will be sold:



"Most SME businesses are ultimately sold in the £10-£150m range"


"Some have entirely unrealistic expectations of their value"


"Too many younger businesses these days are obsessed with an exit, or the multiples at exit, rather than building the business itself."


"There's a lot of 'Unicorn envy' !"



"Frankly, all our experience shows that if it's a good business they're never 'exit ready'. They rightly concentrate their efforts on running a business properly, investing and 'doing the right thing' by their customers and staff"


"Good businesses do the right thing by employees. Your staff get you there. Your own success depends upon them, especially in small businesses"
"A good business needs a 'gripping purpose'…an identity to espouse"


"The defining characteristics of a great SME leader are 'Attitude and Passion' "


"Above all leadership is about…positivity!"


"Running a small business is essentially 10% marketing …and a 90% focus on what can actually be done!"
2. Funding
One important factor in starting a business is having access to a source of funding to develop a product, advertise the service they are selling, to purchase supplies, for set up costs etc.
The funding requirements of a business changes of course depending on its stage in its lifecycle. Often businesses at an early stage will need support for set up and development, while businesses at later stages may need support to expand their business output and advertise their product/services.
Entrepreneurial Finance -
"In essence there's a Seed Funding shortage in the UK"
"This general shortage of seed funding in the UK has made SMEs largely reliant on Business Angels and crowd funding."
"Entrepreneurs find themselves seeking funds all the time"
"Accessing traditional bank finance, based on a business plan, have become increasingly difficult for microbusinesses."
"They are having to turn to crowd funding and Business Angels, mezzanine [raising finance through debt and equity financing], invoice factoring [borrowing against the amount invoiced] and non-financial support"
Scale up
"There are those SMEs which are "lifestyle" and those which are the potential high-growth companies of the future, the latter often seeking VC finance. At PwC we used to call these "CWEPs" or Companies with Extraordinary Potential."
"VCs are only really interested in a £1m+ basic loan"
"Goldman Sachs will do £400k- £4m"
"A key issue in raising funds and investment is that it is usually secured against the valuation of the value of business at the time of investment, and so is the equity percentage required by the investor. The owner usually simply can't give away that much equity. They therefore become "permanent non-borrowers' and have to rely on organic funds"
"There is equally a real "patient capital shortage' in the UK versus the US"
"In the US VCs are more operational and entrepreneurial, more prepared to take risks and want to capitalise on the upside - 'How do I win '. In the UK VCs are more banking and finance based, risk averse and want to protect the downside - 'How do I not lose"
"This's probably why the US VC returns have been performing much better than the European and UK. "
Cashflow
Micro business struggle with cashflow. Currently, 15% of them have ceased trading because of their debt.
"Never forget it's all about cash and profit"


"The Govt will provide export bad debt insurance for 1.5%"
3. Strategic Marketing and marketing communication capability
One of the most significant challenges microbusinesses face into is in advertising their products and attracting new customers. Research in London suggests that 60% of microbusinesses are concerned about their marketing capability and how to advertise their offer.
"People need to realise they aren't selling products and services anymore. They are selling trust"
Procurement
"People are never criticised for buying IBM. The procurement mindset is that SMEs are high risk. Beware!"


Big pitch frustrations-



"Don't try and walk in through the front door like the big boys – there are diverse potential internal champions and ways in"


"The Public sector has its own procurement methods and rules. Can take ages. They ask for masses of 'irrelevant stuff' on policies etc"


"Most businesses can't afford 120 days from end of month payment terms"


"Don't be afraid to turn down 'bad' business"


"Don't tender. It takes too long, and absorbs too much of your sales team's time and energy"


"Again, remember – it's all about cash and profit!"


"Do your due diligence on potential customers– save the information"
4. Supporting microbusinesses
There are clear challenges for a microbusiness owner where they need support to understand some of the complex aspects of running a business. They also need access to different skills at various points in their lifecycle to complement their own entrepreneurial talent.
"The importance of mentoring and coaching must not be underestimated" to help with inputs to deal with:

Strategy and marketing issues
'Limiting Beliefs'
"Imposter Syndrome"
"The problem of 'working for a tyrant', namely themselves"
PHD research on the development needs of SMEs by Dr Glyn Cartwright has suggested:
Effective business development programmes will help THEM achieve THEIR objectives


Effective business development programmes will improve the growth of all companies chances of success and sustainability be they lifestyle businesses as much as a company chasing turnover and profit growth


What helps a programme for SMEs to be effective



The programme should focus on helping SMEs learn 'how to think' not 'what to think'


Whist the concepts used to facilitate this learning should be based on solid academic concepts, in order to engage with the SMEs, they need to see QUICKLY the relevance to them and the 'what's in it for me'


To achieve this the learning should take the format of an inclusive, reflective, learning style and not a didactic style


It should be delivered by practitioners not academics, with the ability to tell stories and facilitate the telling of their stories


The most influential element of a programme is the interaction of the SMEs sharing stories and advising one another. This should be facilitated


The output of the programme is to give the SMEs more confidence, having considered more things to take action on, which they would not have taken had they not attended



"Discussions and collaboration with peers, growth groups, and other micro businesses is massively useful"
NB 'community' vs 'network' - Facilitation of a true community is best eg see Management Consultants Association's SME Group


Multi–networks are very useful


There are some 34 categories of business representative organisations and trade bodies identified on the Gov.uk website but "beware":



The 'Political Imperative' – 'We have a done what we said we'd do"


The 'Civil Service Imperative' – 'It's all about being in control"


…neither group know how to run a commercial business, how to market, or even understand the criticality of cash flow"
Recommendation: It would be interesting to highlight the key issues impacting on both sets of SMEs based in the City, perhaps on a sectorial basis.
Sheriff Andrew Marsden