Go back to other news
04 December 2022
A month of celebration, ceremonial…and the start of Christmas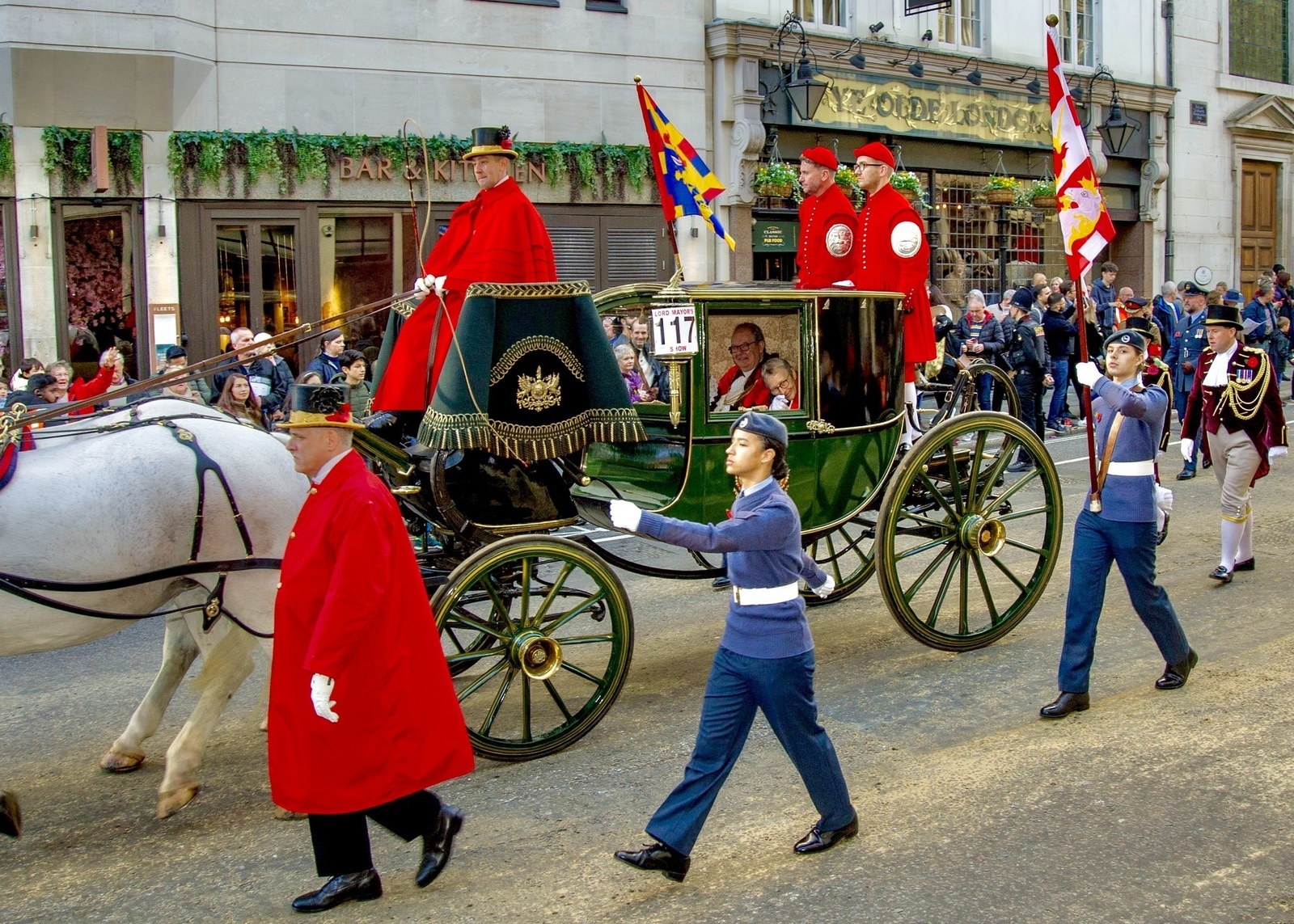 It was wonderful to present GCSE certificates to the pupils of the City Hackney Academy on a day full of celebration, energy and laughter; to the graduates from more than 60 countries of the Guildhall School of Music and Drama; and to attend the OBE Service at St Paul's for new honourees. It was both an honour, and indeed humbling, to be able to recognise some unbelievably brave young people in this year's Sheriff's Awards for Bravery.
The Sheriffs also took part in the remarkable and peaceful transfer of power from one Lord Mayor to their successor in the moving Silent Ceremony. This was followed by this year's quite brilliant Lord Mayor's Show. Again, a day full of pomp and circumstance, laughter and fun and one which brought the whole of The City Community together and showcased the extraordinary work of so many in supporting others. Remembrance Sunday at St Paul's was followed by The City's own Act of Remembrance for the dead and those damaged in conflicts, which was one of several attended including the opening the Royal British Legion Garden of Remembrance. Lest we forget.
On a lighter note, we mustn't forget either the turning on of the Christmas Lights in both Bow Lane and Leadenhall Market. Only 5 shopping weeks to go!
Other highlights for me include the business dinners attended - like those of the Investment Association, The City Dinner, and the Association of Foreign Banks - where UK competitiveness, the end of cheap money, and the need to manage through inflation were common subjects of discussion. You need to be in your 60's to remember managing during inflationary times.
A particular highlight for me was hosting the "Smashing through the glass ceiling' event at the Old Bailey, when senior women gave their best advice for those who follow them.
With the State Visit of the President of South Africa and The Lord Mayor's Banquet both imminent, the rest of November will be a fascinating period in The City.